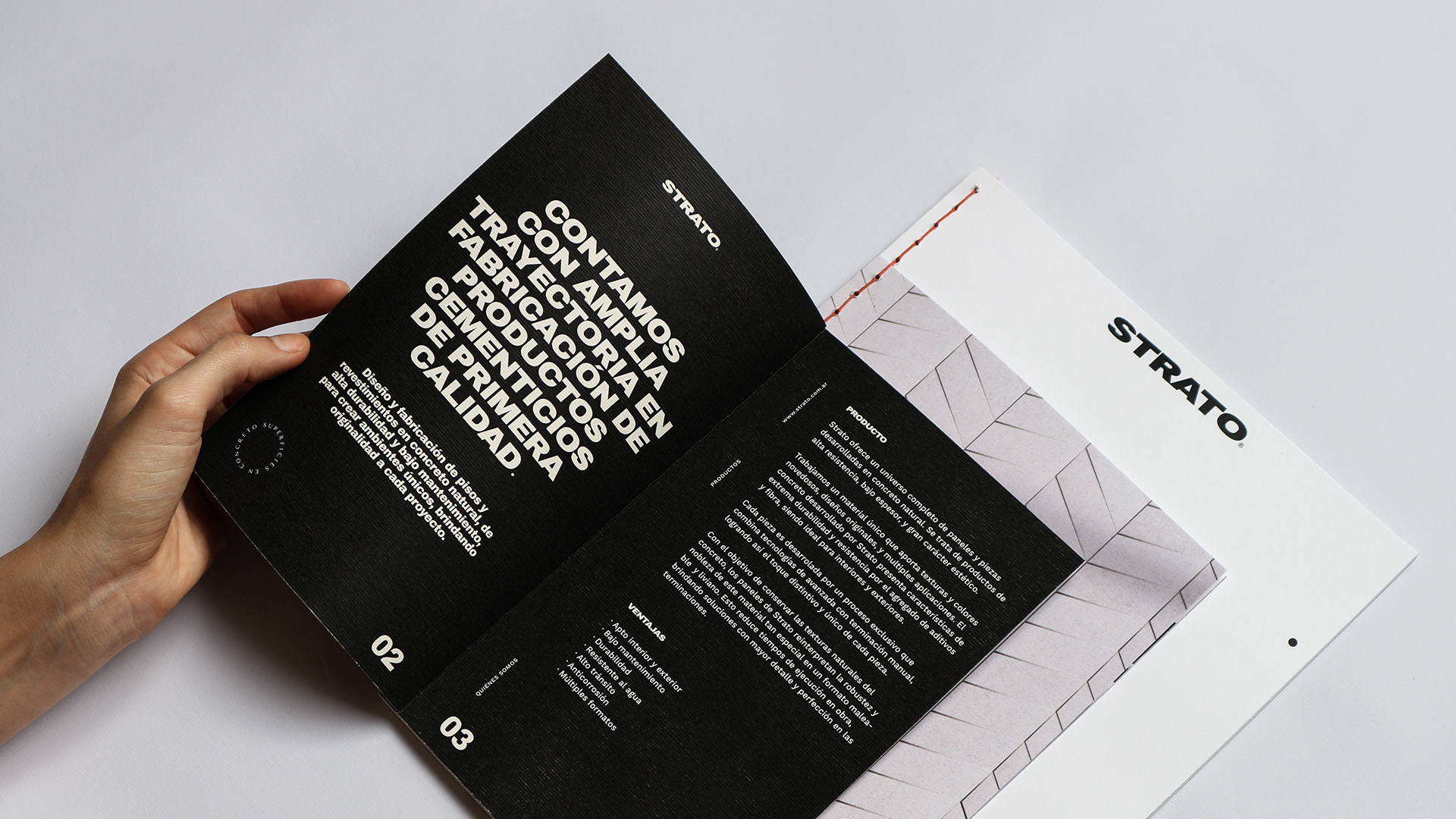 Visual Identity - Editorial Design
Strato offers a complete universe of panels and tiles developed in natural concrete for wall and floor covering. These are products of high strength, low thickness, and great aesthetic character. This concrete features extreme durability and strength, being ideal for both indoor and outdoor applications.
Each piece is developed by an exclusive process that combines advanced technologies with manual termination, thus achieving the distinctive and unique touch of each piece.